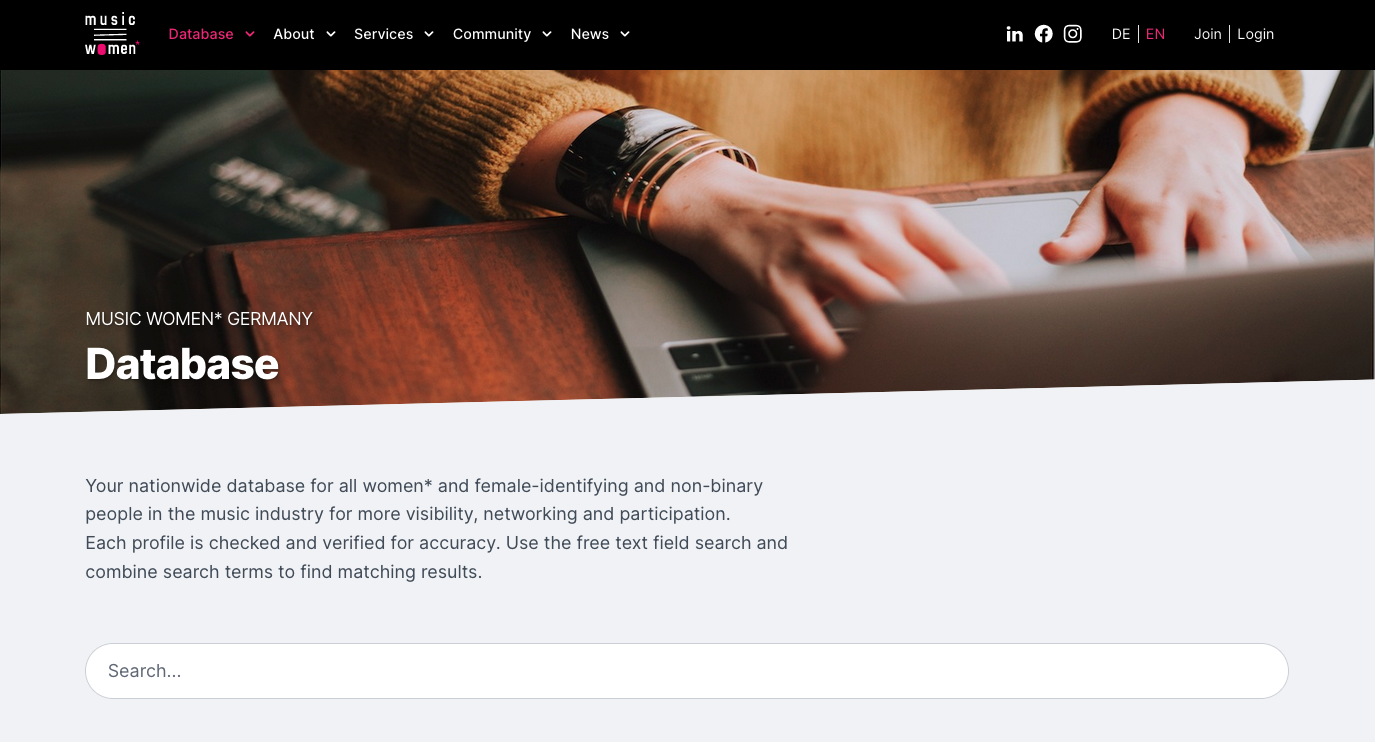 THE MUSIC WOMEN* GERMANY DATABASE FOR EVERYONE
Lack of networks and platforms are still two of the main barriers on our way to a gender-equal music industry.
So: show yourself, visibility is key!
No matter if you are working as a musician, conductor, manager, producer or technician in the music industry: the Music Women* Germany database enables you to be found for projects and jobs. You still need people for your projects, events or have a job offer? Great! Now you know where to find great music partners.
You can view the database here and register here.