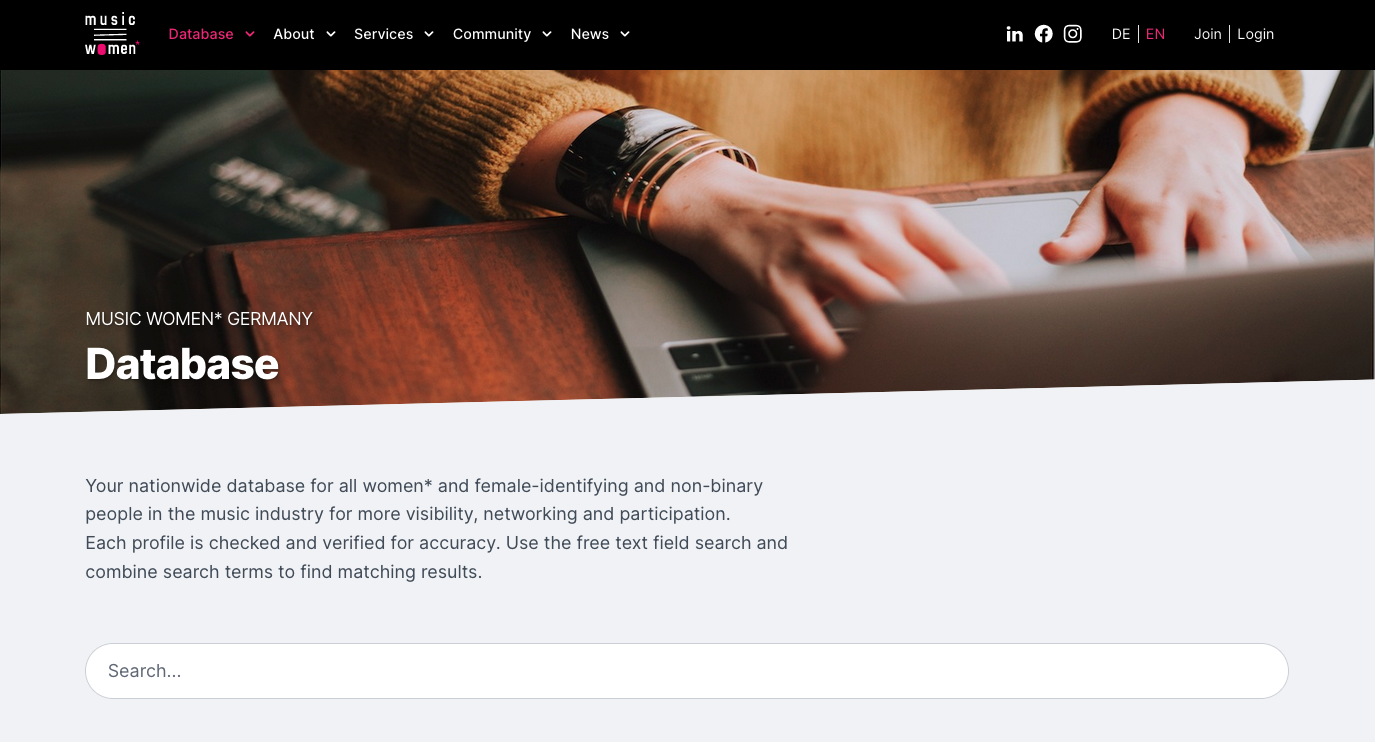 THE NATIONWIDE MUSIC WOMEN* DATABASE FOR EVERYONE
No matter if artist, business, media or tech – from conductor*, manager*, musician*, producer* to technician*: Sign up, find the music women* you are looking for – and become findable for projects and jobs. Because the best empowerment is role models in great positions.
The database for women* in the music (industry) serves to improve the visibility of female players* in Germany.
You can view the database here and register here.
Creating your profile takes about 10 minutes – and it all costs nothing.
* includes equally women, trans and non-binary persons.